Manual preview of fonts
中文字体世界,免费下载素材!Click here to change the text you want.
Today, the webmaster brings you the latest free and commercial Chinese font "OPPO Sans". The font was customized by OPPO to Hanyi Fonts OPPO brand font OPPO SANS, and announced directly at the press conference on the 20th of this month. Free and open license. While the license is free and open, OPPO also emphasizes that this series of brand fonts supports commercial use, that is, any individual or enterprise in the whole society can obtain and use it for free.
Visit the font author authorization link:
【字体】OPPO Sans,用文字探索科技美感 – 主题 – 开发者社区 (oppomobile.com)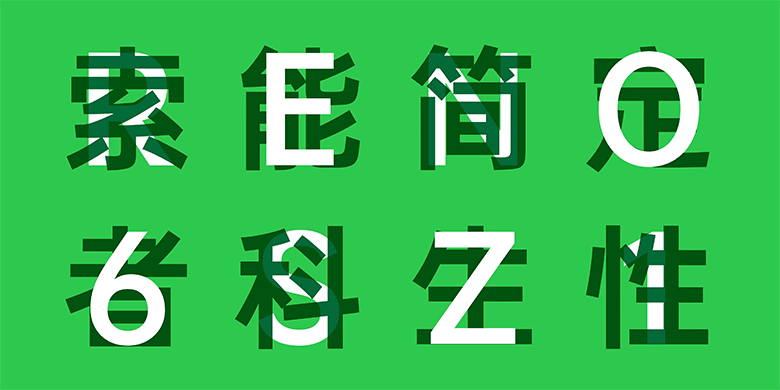 OPPO brand custom font OPPO Sans follows the pace of brand upgrading, explores the beauty of technology in all aspects with text, and uses unique language to create an iconic and distinctive new brand experience.
OPPO Sans adopts a new skeleton, the middle palace is natural and comfortable, the structure is stable, the shape is stretched, and the visual center of gravity is improved, making the overall shape look tall and straight, elegant and full of vitality.
"Concise and true" is the brand aesthetics pursued by OPPO, grasping more details, such as removing the feet, to make OPPO Sans look more concise and clean, while improving the reading experience of the screen display, it can also release the beauty of OPPO's modern technology .
Introduction to fonts
Chinese Design: Hanyi Font Library

Western design: American Pentagon & Hanyi Fonts
OPPO SANS series fonts have various styles such as normal/thick/thin, etc. Interested users can click here to directly download OPPO SANS fonts.
Although the OPPO SANS font has been released before, it is still a beta version. OPPO said that after several years of continuous optimization, the font is currently released in an official version. According to Hanyi Fonts, the Chinese part of the brand font was completed by Huang Zhenyuan, the font designer of Hanyi Fonts, and the western part was designed by Pentagram Company of the United Kingdom.
The western part was also completed by Zhang Xuan, the person in charge of the western language project of Hanyi Font, helping OPPO to explore the aesthetics of science and technology in an all-round way with words starting from the brand concept.