Manual preview of fonts
中文字体世界,免费下载素材!Click here to change the text you want.
Today, I bring you a Chinese title font- alliance qiyilushuaizhengrui bold, which is a free commercial font designed by many students and design instructors. It was officially released by the designer Lu Shuai, with a font of more than 8,000 Chinese characters, which can fully meet the needs of daily use, scientific research, teaching and work.
A free font can't change anything in the world, but I hope our efforts can make the "initial heart" return to the correct position in our hearts.
We hope to bring a little touch to you who have just entered the design industry and suffered from font copyright, to you who are sinking into font copyright in the design industry, and to you who like beauty and love life.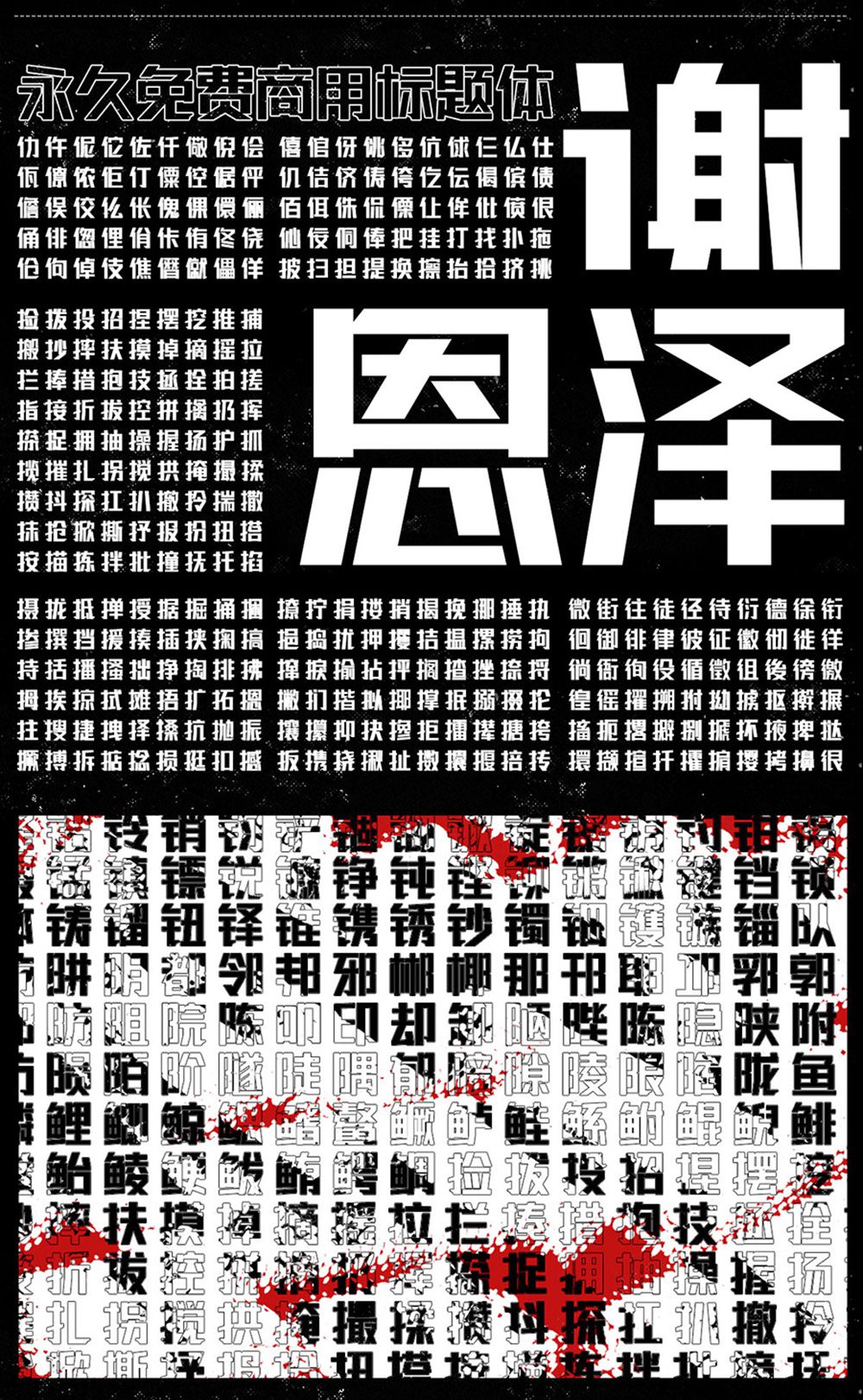 Font copyright description:
Alliance qiyilushuaizhengrui bold become a permanent free commercial title body! So you can use it in your commercial design without scruple, without worrying about the risk of copyright!
Authorization link:
http://www.ziticq.com/Works/18249