Manual preview of fonts
中文字体世界,免费下载素材!Click here to change the text you want.
「阿里妈妈方圆体」(AlimamaFangYuanTiVF) is a cool free Chinese font created by Alimama Zhi Zaizi through artificial intelligence AI.
It is a simplified Chinese two-axis variable font that combines a variety of Chinese characters, including, but not limited to, 6763 Chinese characters in the GB2312 standard, as well as 52 English letters (both uppercase and lowercase), as well as 227 commonly used punctuation marks, a total of 7042 characters.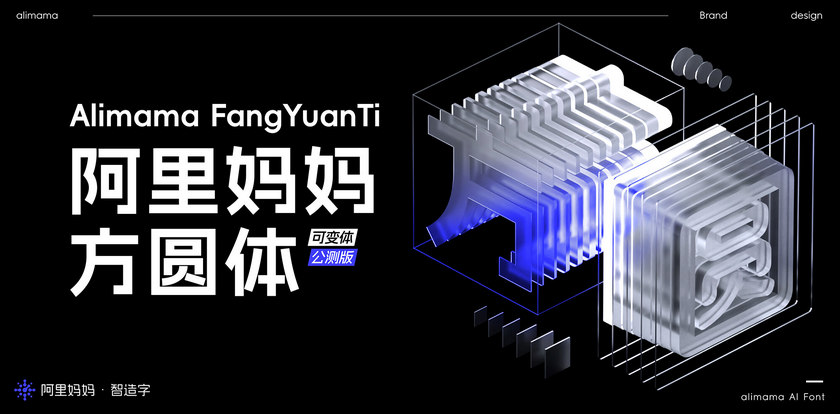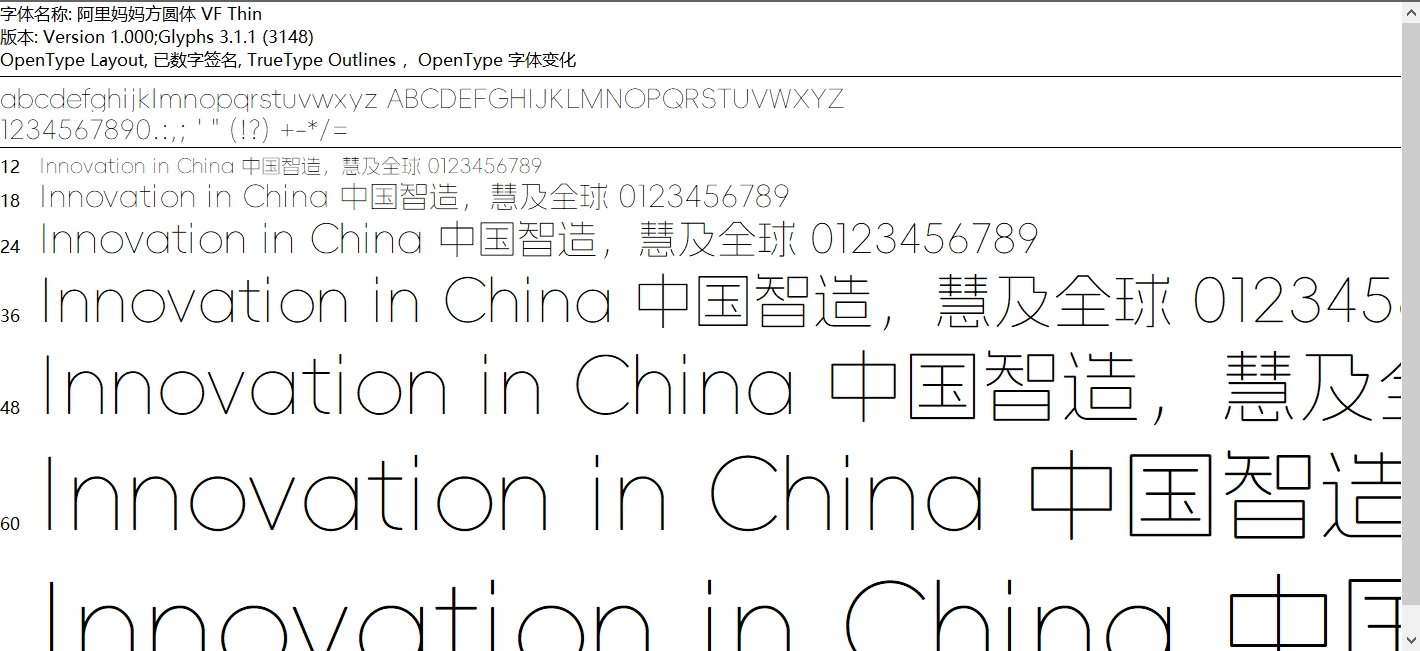 Copyright description of Alimama Square Circle.
Alimama square font and the font software containing the font are collectively referred to as "Alimama square and round font".
The intellectual property rights and related rights and interests of Alimama Fang Yuan are vested in Taobao (China) Software Co., Ltd. (hereinafter referred to as "Alimama") and are protected by the copyright Law of the people's Republic of China and other applicable laws and regulations, international conventions and treaties.
Alimama authorizes individuals, enterprises and other users to download, install and use the above Alimama font on the premise of abiding by the relevant provisions of this statement, which is a free general license. Users may be used for commercial or non-commercial purposes for legitimate purposes, as well as embedded use, but not in any manner that violates Article 4 of this statement and laws and regulations, policies, rules or public order and customs.
Except as expressly authorized in this legal statement, Alimama does not grant users any other rights in respect of Alimama's square circle.
Without the authorization of Alimama, no one may:
1) copy, transform, translate, decompile, reverse engineer, split, crack or otherwise attempt to obtain the source code from the font software.
2) add, split, modify or create the square circle of Alimama in other ways.
3) the paid transfer and authorization of Alimama's square circle may be used by third parties / merchants / users.
4) incorrectly tagging or not tagging the copyright owner Alimama, except where the copyright owner cannot be marked.
5) publish any false information that makes the outside world mistakenly believe that it has a business relationship with Alimama or its affiliated companies, such as cooperation, sponsorship or endorsement.
The above authorization granted by Alimama to the user does not carry any express or implied warranty and shall not be liable for any direct or indirect losses caused by anyone downloading, installing or using the Alimama square circle from non-official or designated channels of Alimama.
The interpretation, performance and dispute settlement of this statement shall be governed by the laws of the people's Republic of China.
If there is a dispute between the user and Alimama on the use of Alimama square circle, the two parties shall negotiate amicably. If the negotiation fails, either party shall have the right to bring a lawsuit to the people's Court of Hangzhou City, Zhejiang Province.
About Alimama.
Alimama is a leading company in the field of e-commerce in China, providing one-stop digital marketing solutions, including marketing, advertising, data analysis, etc.
Alimama has always been committed to using the latest scientific and technological means to promote China's business innovation and upgrading, and to provide users with higher quality and more convenient digital services.
https://fonts.alibabagroup.com/?utm_source=iplaysoft.com&hmsr=iplaysoft.com#/more