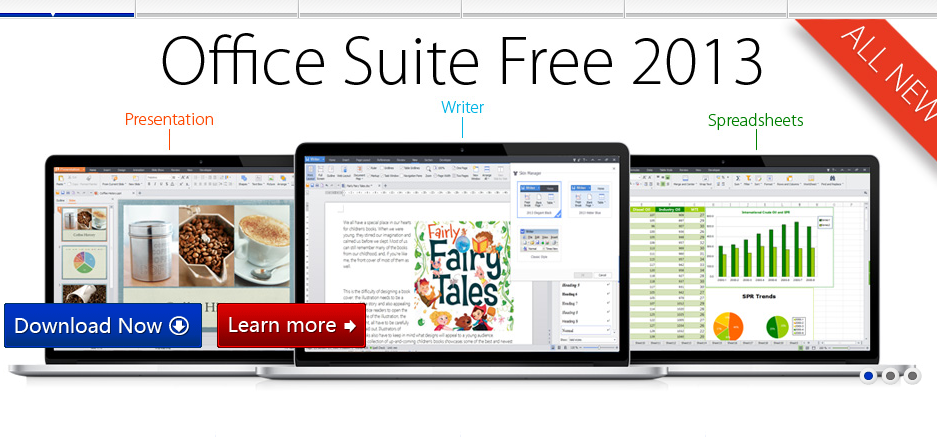 WPS Office Introduction: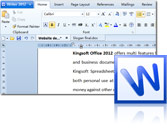 Kingsoft Writer is dependable and fast word processing software that is highly compatible with Microsoft Word, and can read and edit DOC and DOCX formats.
This allows you to freely transfer your office documents between Microsoft Word and Kingsoft Writer Professional.
Aside from the features present in word processor Writer Free 2013, such as an automatic spell check, a Word to PDF converter, document encryption, and multiple tabs, Professional Writer allows you to use Macros and VBA.
Kingsoft Presentation Professional is a PPT files creator which supports creating and editing MS PPT document.
It contains all of the industry-standard features for presentation software, including slide templates, artistic backgrounds, dynamic transitions, and the ability to support animation and sound within slides.
Kingsoft Presentation Professional is highly compatible with Microsoft PowerPoint, and posesses a highly similar interface and range of features. It is also significantly cheaper.
It can not only import and export PowerPoint files,but also produce .dps and .pdf files. This makes delivery through removable media, or sharing over the Internet easier.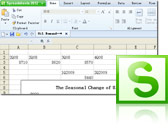 Kingsoft Spreadsheets is the flexible and powerful worksheet software for making and editing spreadsheet. As a professional Excel documents editor, this spreadsheet software can fulfill both your personal data-analysis needs, and those more professional data processing tasks.
Kingsoft Spreadsheets is highly compatible with Microsoft Excel. It can not only import and export .xls or .xlsx files, but also produce other file formats such as .et, .txt, .csv, .pdf, and .dbf. It also supports converting Excel files to PDF document.
Office for Android Freeware
Office for Android Freeware
Kingsoft Office for Android allows you to get your work done no matter where you are. You can CREATE,VIEW, EDIT and SAVE all documents used by Microsoft Word, Excel and PowerPoint.
Share made easy with the Email application that allows you to send documents as attachments, and to download and edit attachments. Furthermore, you can access Google Drive, Dropbox, Box.net and other services with WebDAV protocol.
 Kingsoft Office for iPad and iPhone Free
Read, edit PowerPoint files, and read Word documents on your iPhone or iPad, Share it by cloud storage. Kingsoft office free offers an intuitive and easy-to-use interface, with which you can read and share office file whenever and wherever.
It is integrated with a file manager and could conveniently access to cloud service providers like Google Drive, SkyDrive, DropBox, and other WebDAV services. The highly effecient Office free can play full-featured Presentation both created in PowerPoint 2013 and Previous versions and edit PPT text informations.
Free WPS Office Download address
Office for Windows
http://www.kingsoftstore.com/download-office/index
Office for Android
http://www.kingsoftstore.com/download-office/android-office-apps
Office for Linux
http://wps-community.org/download.html