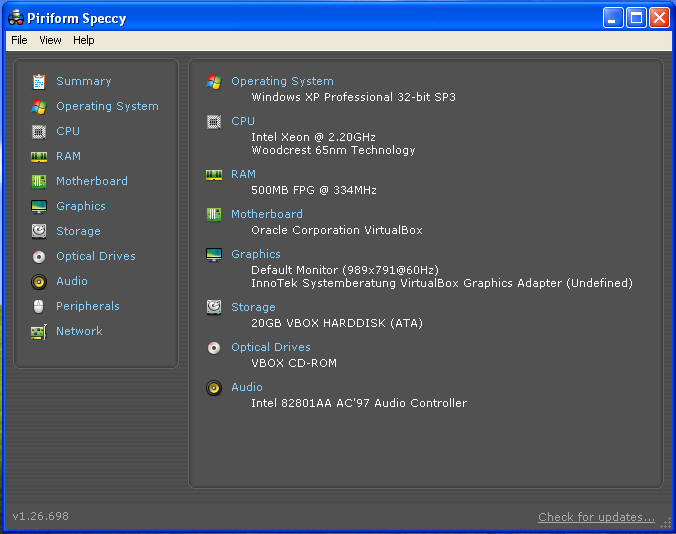 What's in your computer? If you're like most of us, you can probably name the processor (Intel or AMD, Celeron or Pentium), maybe how much RAM it has, and maybe how big the hard drive is.
Speccy first opens with a complete summary of all the hardware in your computer.
Each section in Speccy provides more information about that specific component.
The options window allows you to customize the temperature units, and will be expanded to support many more settings.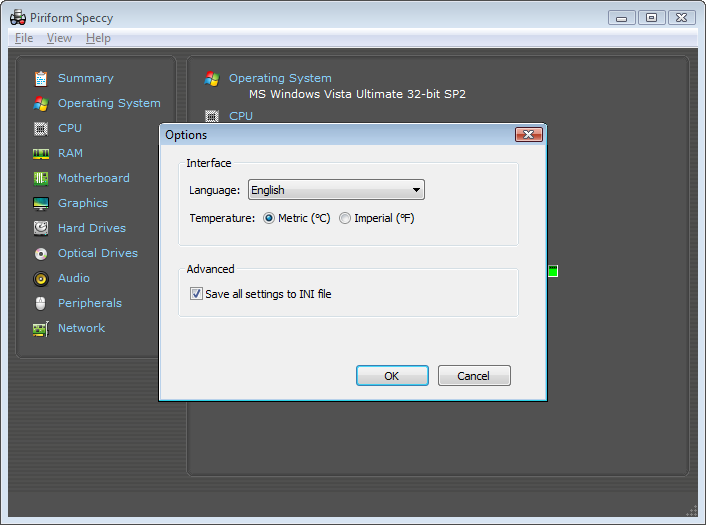 Download address
http://www.piriform.com/speccy