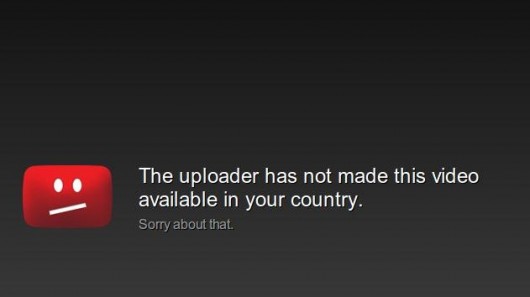 We're spoilt with high-quality film and television nowadays, and there are an increasing number of websites on which you can watch the content you're after. Sometimes, however, websites and content are restricted based on the country in which you live. This article explains how you can bypass these restrictions.
here is another simple hack to watch videos not available for your country bypassing YouTube's geographical restrictions, many videos on YouTube are not available for all countries and users from non-allowed countries are shown the message "This video is not available in your country" on accessing these videos.
Proxy browser extensions
The quickest and easiest approach to accessing region-restricted videos is to install a browser extension, although proxies can be unreliable, insecure and slow. There are a number of browser extensions available that allow the user to access websites via a proxy server based in another country or region.
Hola is a popular choice and has extensions for Chrome and Firefox (as well as apps for Windows, Mac and Android). Users simply need to install the the relevant extension and Hola should be begin unblocking sites automatically without the need to restart your browser. Users can click on the extension button in their browser to manually adjust the settings.
No more Internet censorship
Improve your privacy online
Speed up your web browsing
Save on bandwidth costs
You can choose different location of state coordinates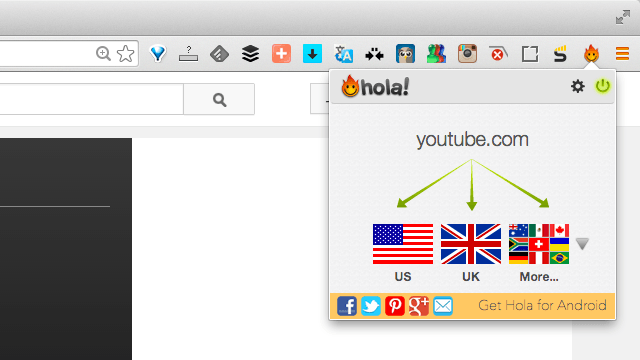 Completely free to use!!!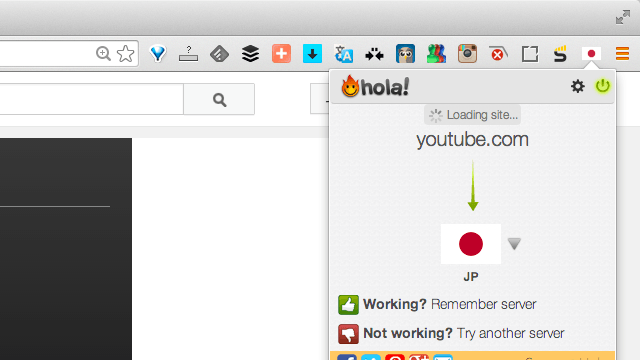 Download address
Chrome apps:
https://chrome.google.com/webstore/detail/hola-better-internet/gkojfkhlekighikafcpjkiklfbnlmeio
Firefox apps:
http://cdn4.hola.org/static/hola_firefox_ext_1.3.403_www.xpi
IE apps:
Android apps:
https://play.google.com/store/apps/details?id=org.hola
mac apps: