Manual preview of fonts
中文字体世界,免费下载素材!Click here to change the text you want.
Today, the webmaster recommended a font from Japanese designers: [Garden Ming Dynasty Style] Garden フォント (Garden Ming Dynasty, Garden Song Style, Hanazono Mincho,HanaMin) is a free and open-source Chinese character font based on Japanese and a part of GlyphWiki Project. The character of this font is that it covers almost all Chinese characters and characters in CJK (Unified Ideographic Character of China, Japan and Korea), and as an open source project, anyone can download and use it freely.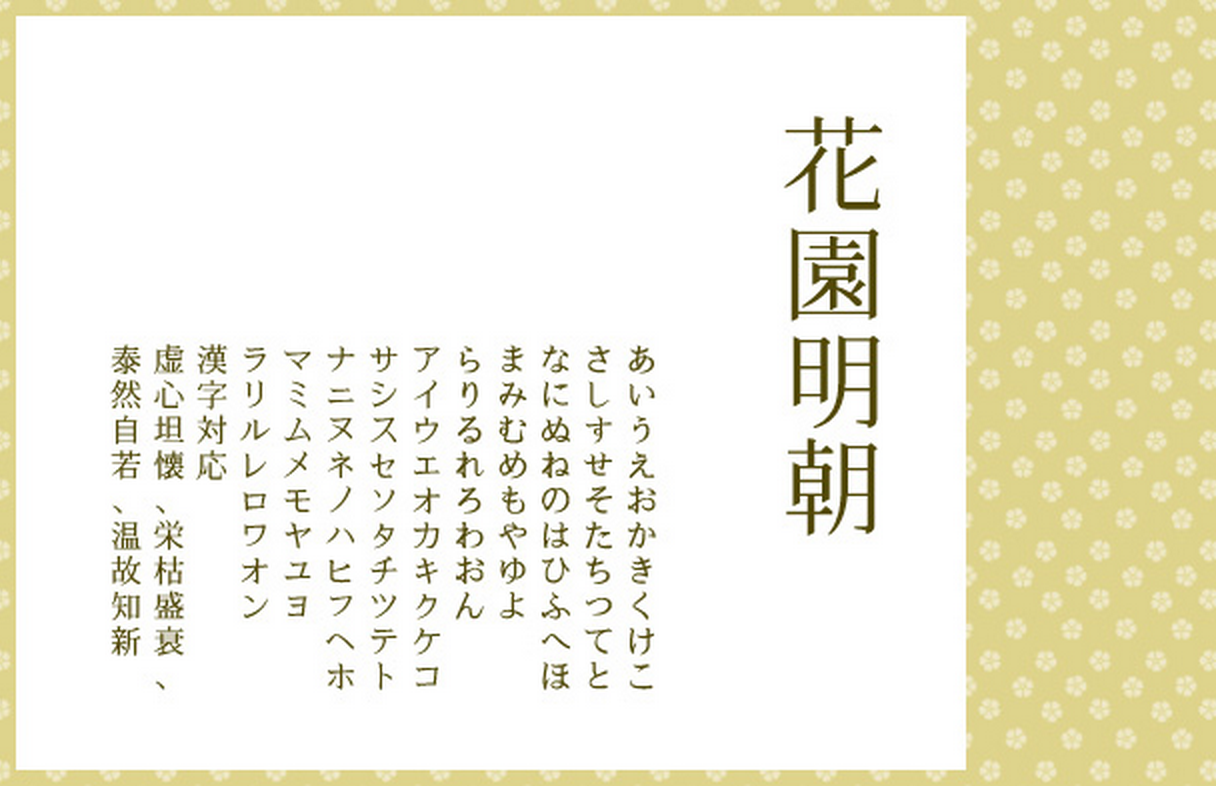 Garden Ming Style —— Open Source Japanese Fonts Collected in Full Characters
Some anonymous users from GlyphWiki maintain and modify the Ming Dynasty in the garden. Part of the Japanese character JIS X 0208:1997 of this font was developed under the Chinese Character Database Project supported by the Academic Frontier Promotion Grant of the Japan Association for the Promotion of Academic Promotion in 2005 and the International Institute of Zen Studies of Garden University.
At present, the garden font only provides the Ming Dynasty style with a word weight of 1, but the version is still being updated constantly.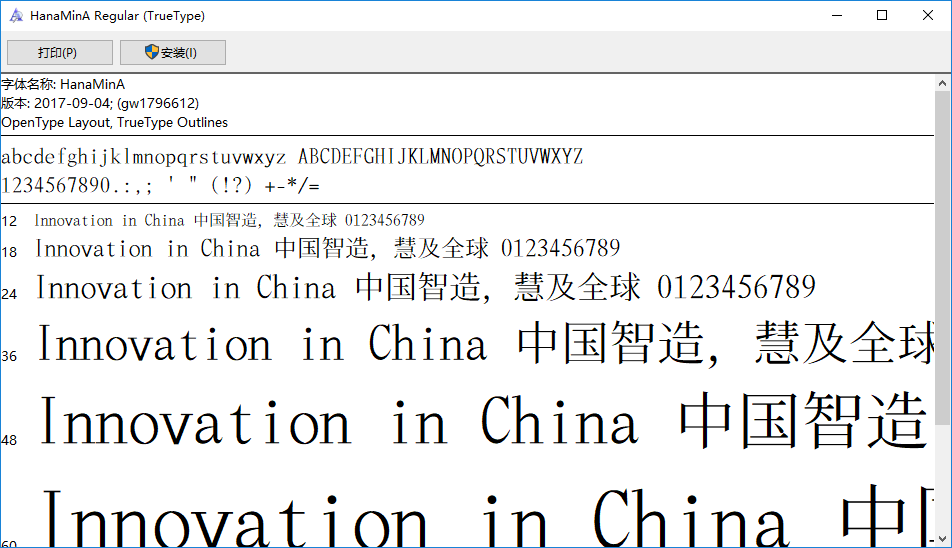 This font is free, you can make any changes to it, even if it is used commercially, there is no limit!
Original picture below: