Font Chinese name :    

Chinese Font Pinyin name :
Zao Zi Gong Fang Huang Jin Shi Dai (Fei Shang Yong) Cu Ti
Font sample :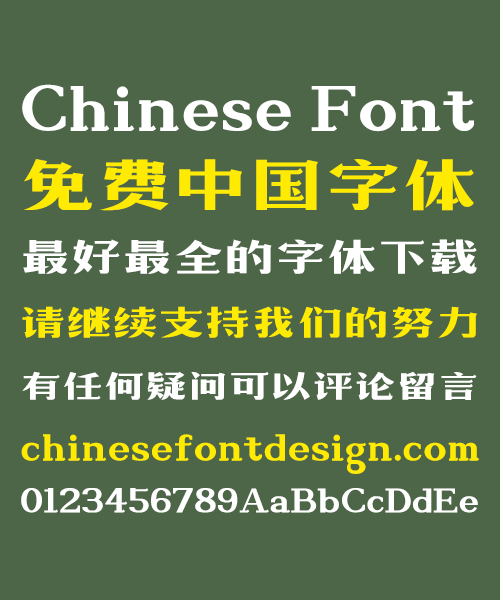 Simplified Chinese :    Support
Traditional Chinese :    Don't  Support
Description:
Saying the same types of fonts are:
Zao zi Gong fang Golden Section Simsun Font-Simplified Chinese
This is also a song bold font effects, Increasing the degree of recognition.
Finally, this font is copyrighted! You can not use in commercial service.
Download Link