Font Chinese name :

Chinese Font Pinyin name :
Zao Zi Gong Fang Huang Jin Shi Dai (Fei Shang Yong) Xi Ti
Font sample :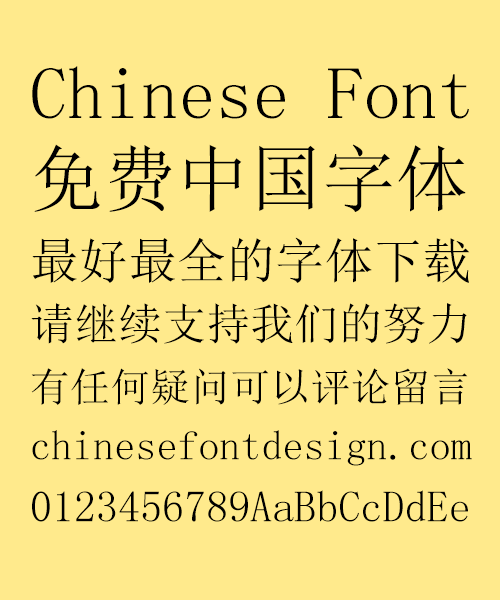 Simplified Chinese :    Support
Traditional Chinese :    Don't  Support
Description:
The font style from China's Song Dynasty, its design based on the golden section proportion. So this is a very beautiful Chinese fonts. Very suitable for printing using a lot of text, long time to read the font, the eyes will not fatigue. Prohibit commercial use of it.
Download Link