Font Chinese name :      
Chinese Font Pinyin name :    3 Ge
Chinese character name :     3 哥
Font sample :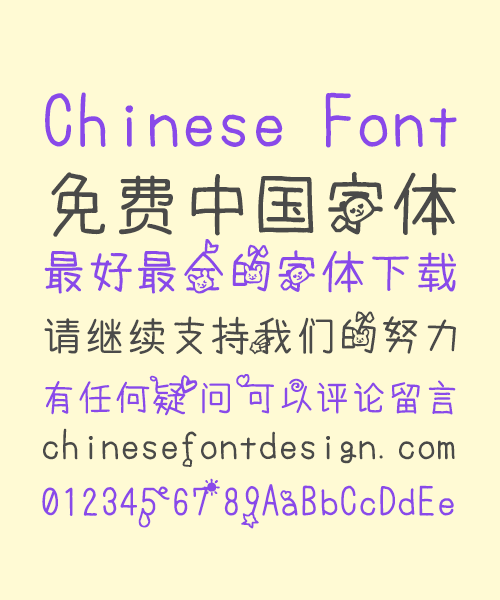 Simplified Chinese :    Support
Traditional Chinese :    Don't  Support
Font Format: .ttf
Description:
This is a very strange Chinese font name, so I gave it a new name, called children's day font. Because this font style is very suitable for children's parties. Give a person a kind of lovely and naive atmosphere.