Font Chinese name :      
Chinese Font Pinyin name :     Teng Xiang Rui Hei Jian -w2
Font sample :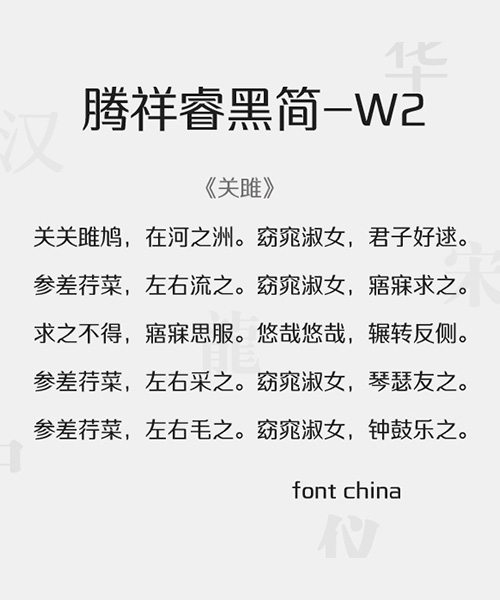 Simplified Chinese :    Support
Traditional Chinese :    Don't  Support
Description:
Its sister typeface
Take off&Good luck Elegant Bold Figure w6 Font-Simplified Chinese
These fonts are not commercially available! If you use the Chinese font in the business environment, then it is illegal! Unless there is a special note, unless you have purchased the commercial license for this font!