Font Chinese name :  

Chinese Font Pinyin name :   Tian Xi Hui Fei De Mei Le Shu
Font sample :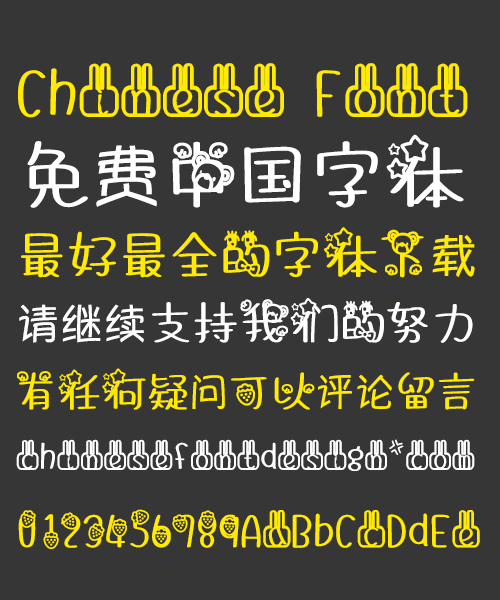 Simplified Chinese :    Support
Traditional Chinese :    Don't  Support
Description:
This font styling inside there are rats, rabbits, cakes, stars, eyes, strawberry, bows, mushrooms. Producer intentions to add very many design elements, this is a very cartoon Chinese fonts. I think it's very appropriate and relevant to the subject of children is the design and application.
Download Link