Font Chinese name :     
Chinese Font Pinyin name :    Zao Zi Gong Fang Si Yan(Fei Shang Yong) Chang Gui Ti
Chinese character name :    造字工房思研(非商用)常规体
Font sample :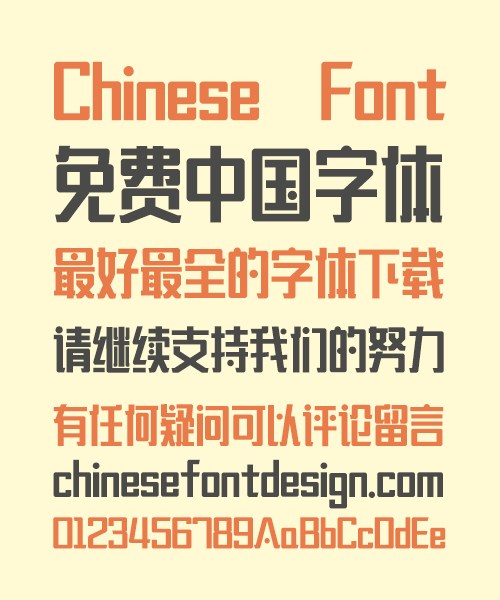 Simplified Chinese :  Support
Traditional Chinese : Don't  Support
Font Format:    .ttf
Description:
I think this is a great Chinese simplified font style, its body is relatively thin, so it is very suitable for text layout compact place.
Of course, this font is not allowed to have any commercial infringement! Unless you purchase a commercial copyright license for this font.