Font Chinese name :    

Chinese Font Pinyin name :     Ye Gen You Wei Ying Ti
Font sample :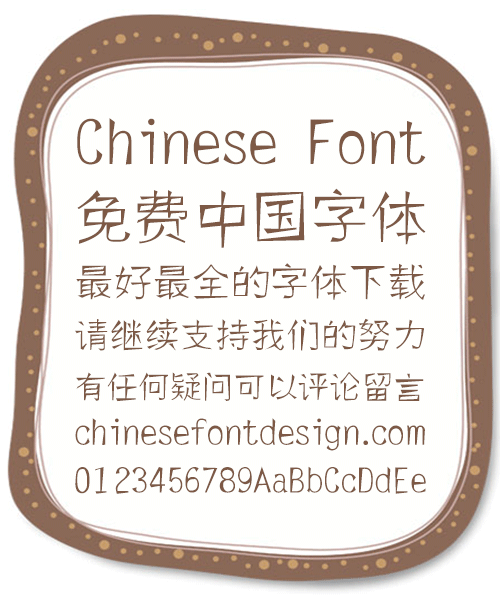 Simplified Chinese :    Support
Traditional Chinese :    Don't  Support
Description:
This is a very unique font, his style style from the sculpture. Its font like manual sculpture shape! I hope you can like this font, the font is not eligible to use in business at the same time!
Download Link