Font Chinese name :      

Chinese Font Pinyin name :     Teng Xiang Dou Dou Ti Fan
Chinese character name :     腾祥豆豆体繁
Font sample :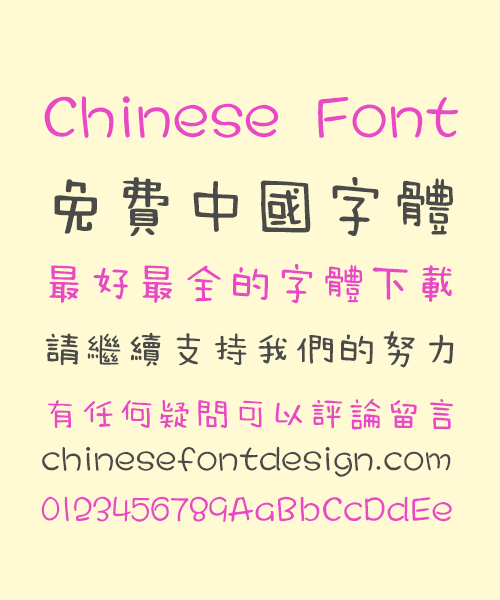 Simplified Chinese :    Don't  Support
Traditional Chinese :    Support
Font Format: .ttf
Description:
This is a Chinese font style created by handwriting. it doesn't look like the font style that should be used in a formal setting. I think you can use it to write a letter in Chinese characters.
To purchase a business license, please contact the email below.