Font Chinese name :      
Chinese Font Pinyin name :      [Nuan Se Jun] Cai Yun Ti
Font sample :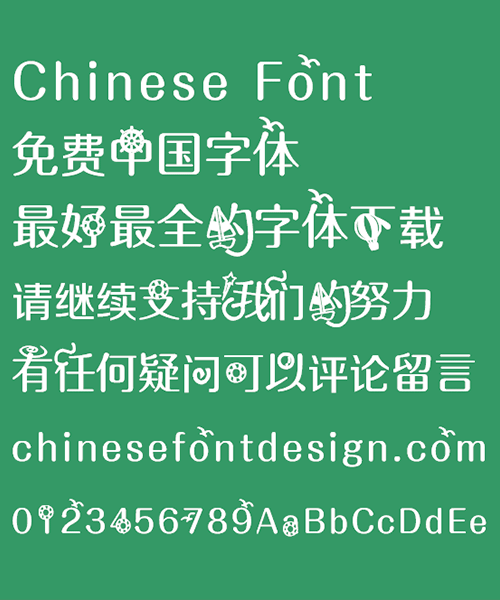 Simplified Chinese :    Support
Traditional Chinese :    Don't  Support
Description:
This is a beach-themed font style. Please pay attention! Before this font file with "Leisurely life Font-Simplified Chinese" file name is the same, but their font style is not the same. So it is still a new font.
Download Link