Font Chinese name : 
Chinese Font Pinyin name : [Nuan Se Jun] Ji Ji Zi
Font sample :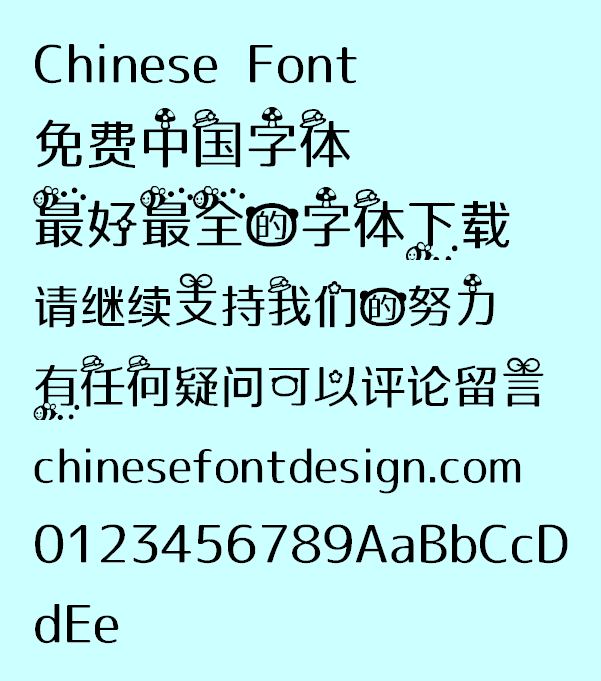 Simplified Chinese : Support
Traditional Chinese : Don't support
If you find the same font name, please put it replaced, re-install! Or delete fonts already installed, do not worry they have the same name, in fact, they are a different font.
Previously, the same fonts by name:
Remember, this is a new font. Font inside bees, mushrooms, straw hat, green leaves, stars, bear and other shapes, if you like this font Download it now.
Download Link