Font Chinese name :      

Chinese Font Pinyin name :     Qi Si Du Li Xue Za Ti
Font sample :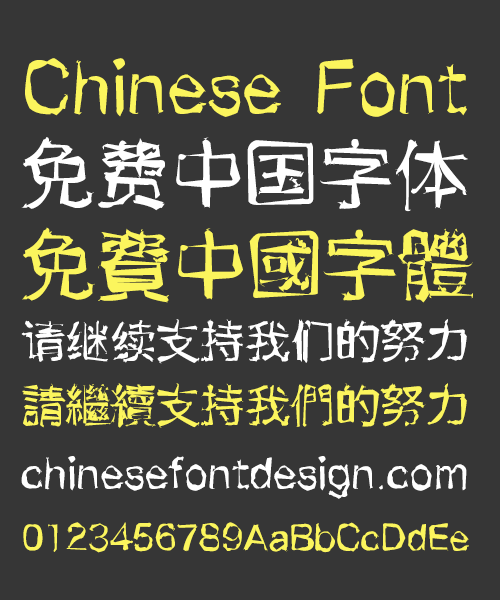 Simplified Chinese :    Support
Traditional Chinese :    Support
Font Format:    .ttf
Description:
Perhaps this font style does not look beautiful and pretty, but it is a support Simplified and Traditional font. If you like him, download it now!No business license! !
Download Link