Font Chinese name :      
Chinese Font Pinyin name :      [Yi Jun] Hua Yi Yang Mei Li De Ni @ Yi Mo
Font sample :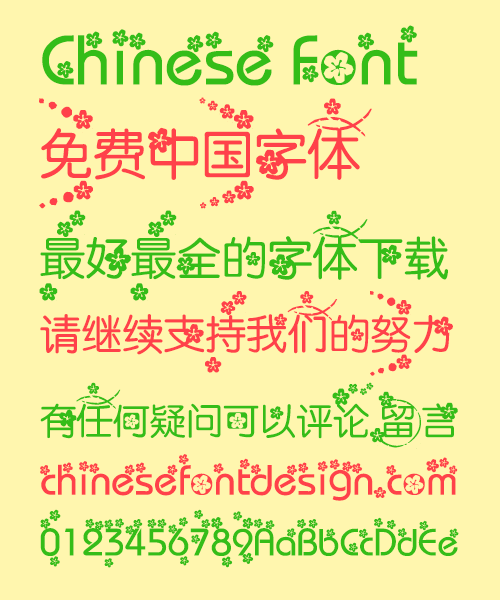 Simplified Chinese :    Support
Traditional Chinese :    Don't  Support
Description:
This font is full of flowers, you like it? See the font style, feels like walking into the spring, just like spring flowers are in full bloom. So it is a vibrant, full of hope Chinese fonts!
Download Link