Font Chinese name :      
Chinese character name :       多米手写体
Chinese Font Pinyin name :       Duo Mi Shou Xie Ti
Font sample :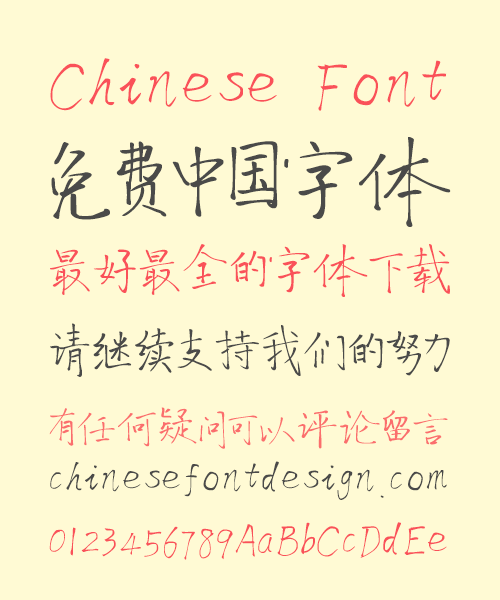 Simplified Chinese :   Support
Traditional Chinese :   Don't  Support
Font Format:    .ttf
Description:
This is a beautiful best Chinese calligraphy brush font, you can easily feel the traditional Chinese atmosphere.
Of course, there is no special explanation! No font files are allowed for commercial use!