Font Chinese name :  
Chinese Font Pinyin name :   Quan Xin Ying Bi Xing Shu Jian
Font sample :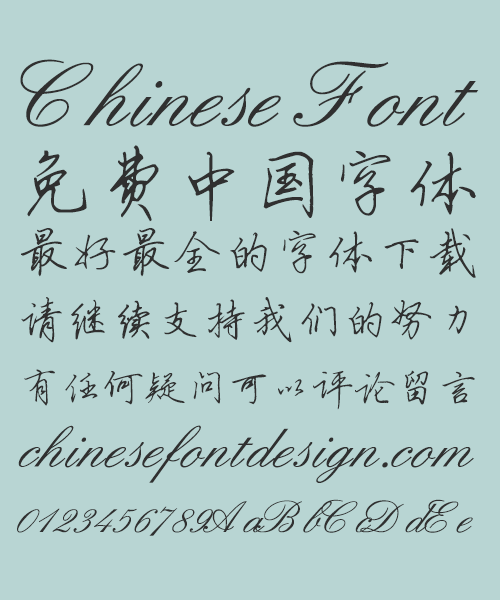 Simplified Chinese :    Support
Traditional Chinese :    Don't  Support
Description:
This elegant, beautiful, handwritten pen fonts. I liked the Chinese fonts, it is in line with the reading habits of Chinese people. It has a strong Chinese style, you should use it in plane advertisement design. At the same time is also a kind of common running script style.
Download Link