Font Chinese name :      

Chinese character name :       【微博:暖色君】萌妹体
Chinese Font Pinyin name :      Wei Bo : Nuan Se Jun Meng Mei Ti
Font sample :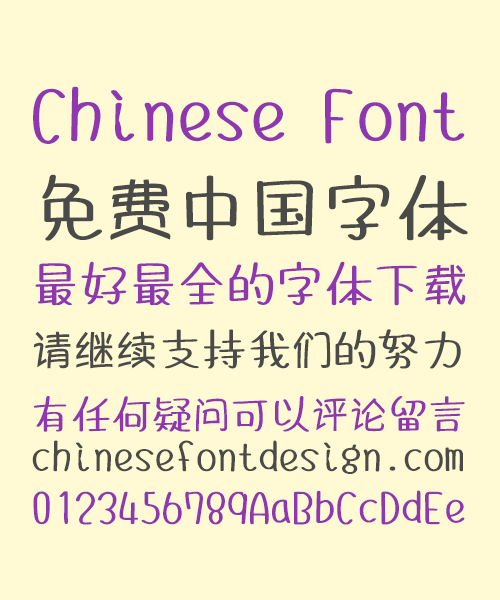 Simplified Chinese :   Support
Traditional Chinese :  Don't  Support
Font Format:    .ttf
Description:
This is a very cute Chinese font style design, you can use it in many warm occasions. This can make people relieve stress. Of course this font does not allow illegal business activities! Unless you get the legal authority of this font author!