Font Chinese name :     

Chinese Font Pinyin name :     Ying Hua Hua Bna Zi Ti
Font sample :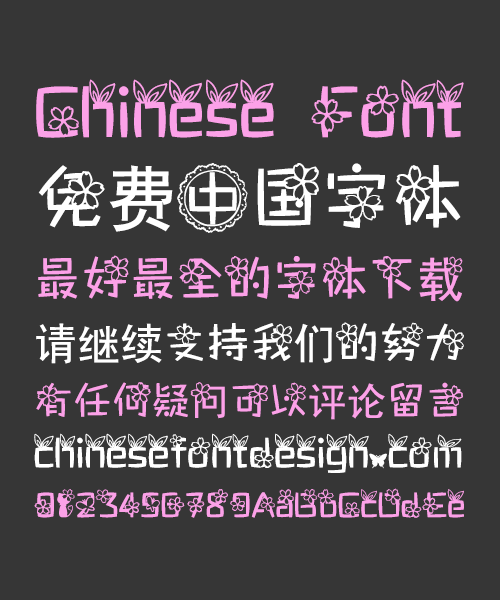 Simplified Chinese :  Support
Traditional Chinese : Don't  Support
Font Format:    .TTF
Description:
This is a very beautiful flowers font, font inside full of cherry blossoms. Note that this is a modified font, so the actual name of the font is not the same. If a collision occurs, please replace.
Download Link