Font Chinese name :      

Chinese Font Pinyin name :     Teng Xiang Bo Dang Xing Shu Fan
Chinese character name :     腾祥伯当行书繁
Font sample :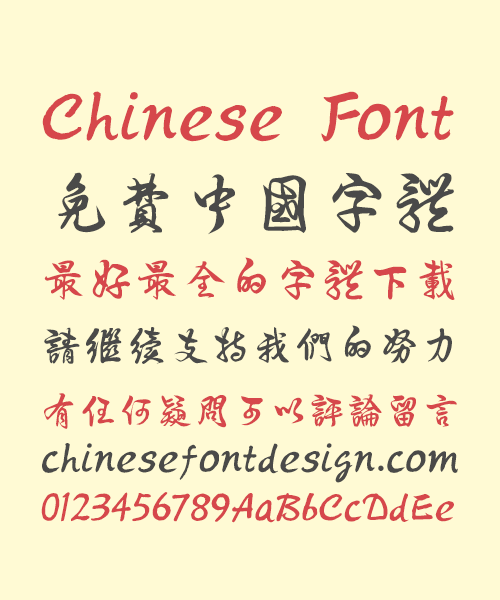 Simplified Chinese :    Don't  Support
Traditional Chinese :    Support
Font Format: .ttf
Description:
This is a great Chinese font style, it is a traditional style of Chinese fonts, can represent the characteristics of Chinese culture. Note that it only supports display in traditional Chinese.
In addition, this is a copyrighted font that you can't use in a business environment at will.
To purchase a business license, please contact the email below.