Font Chinese name :      

Chinese Font Pinyin name :      Tian Mi De Ai Qing Zi Ti
Font sample :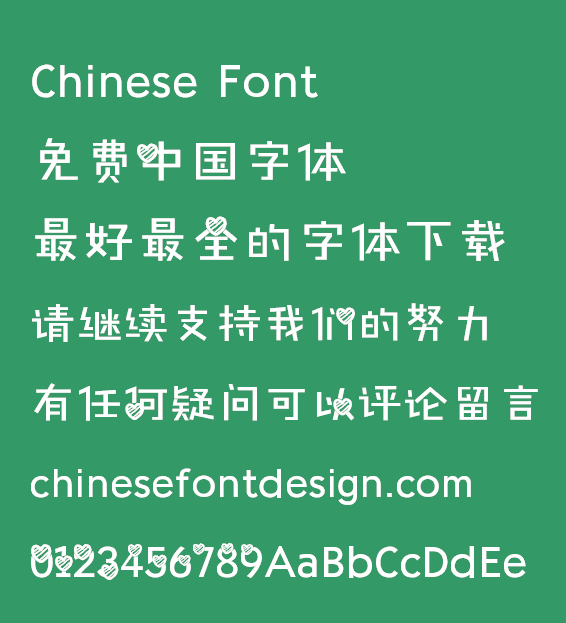 Simplified Chinese :    Support
Traditional Chinese :    Don't  Support
Description:
When installing fonts, if you find the font already exists, please delete the existing fonts in font library, then install the font. In Photoshop may not be able to view this font. This is a very suitable for use Valentine Simplified Chinese fonts, there are a symbol of love.
Download Link