Font Chinese name :      

Chinese Font Pinyin name :     Rui Zi Yun Zi Ku Shu Song Ti GBK
Font sample :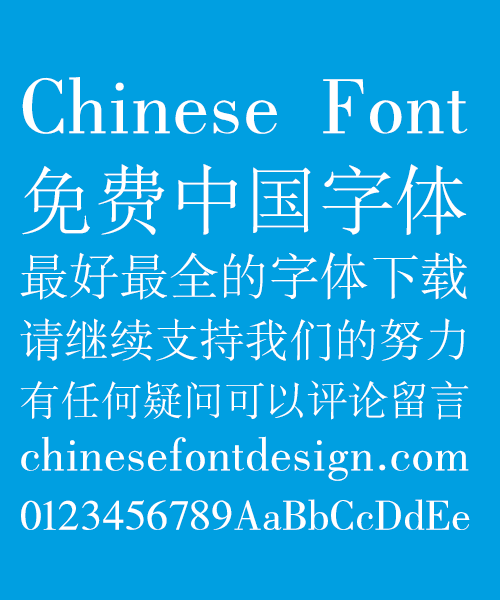 Simplified Chinese :    Support
Traditional Chinese :    Don't  Support
Description:
This is a Chinese song typeface fonts, In China, the use of the song the font is very extensive. So you can bold use it anywhere! Commercial use, of course, please buy the copyright.
Download Link