Font Chinese name :     

Chinese Font Pinyin name :     Lin Shi Ge Te Ti Jian Ti Zhong Wen
Font sample :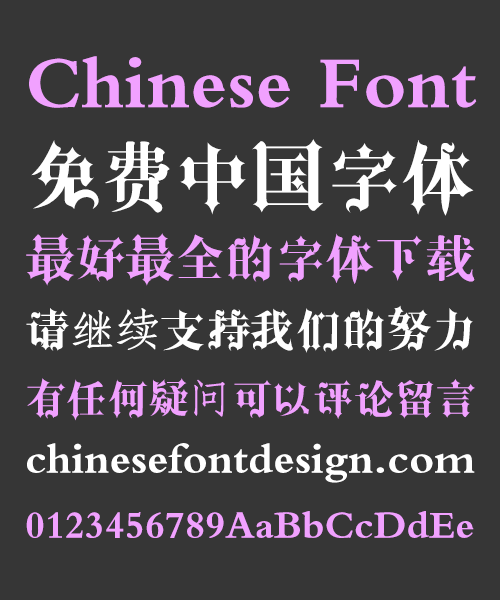 Simplified Chinese :  Support
Traditional Chinese : Don't  Support
Font Format:    .TTF
Description:
This is a gothic font style, would you like it? I think this a very good font style. You can use in the design of restoring ancient ways.
Download Link