Font Chinese name :         

Chinese Font Pinyin name :          Ting Ming Ti
Font sample :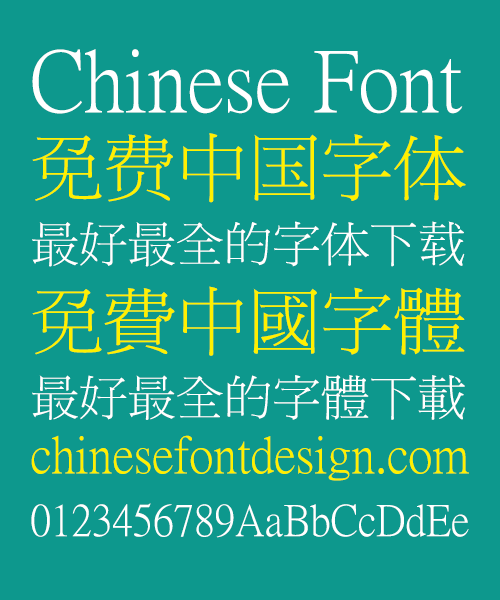 Simplified Chinese :  Support
Traditional Chinese :  Support
Description:
This is a very great font, why? Because it supports both simplified Chinese and traditional Chinese show! This is to give a very huge project, we all know that there are thousands of Chinese culture is a combination of Chinese characters. His style was inspired by the Simsun.
Download Link