Font Chinese name :   

Chinese Font Pinyin name :  Mi Ni Jian Fang Die Ti
Font sample :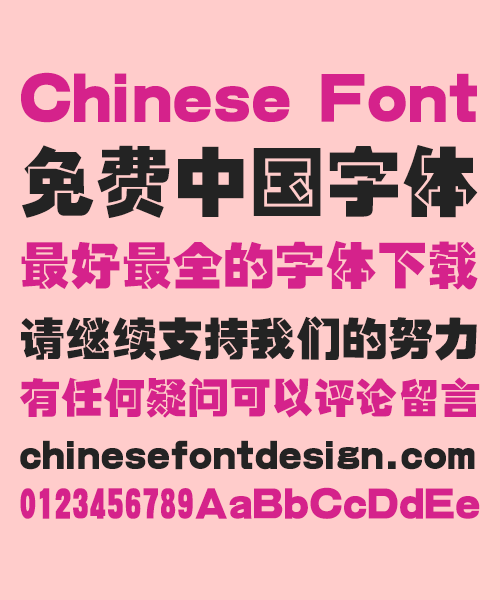 Simplified Chinese :    Support
Traditional Chinese :    Don't  Support
Description:
This is a stout font, and uses an overlapping manner. It is suitable for the document's title, slogan, advertising. Is a very eye-catching font.
Download Link