Font Chinese name :  

Chinese Font Pinyin name :   Mi Ni Jian Ka Tong
Font sample :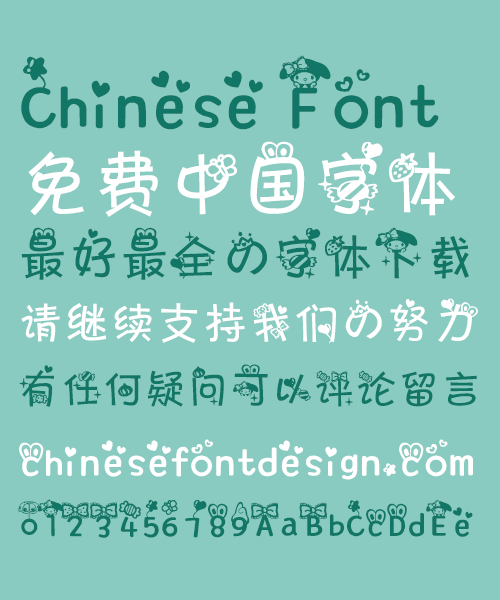 Simplified Chinese :    Support
Traditional Chinese :    Don't  Support
Description:
This font is a cartoon fonts, there are a lot of anime elements. Have a lovely little girl modelling, the compassion, strawberries, stars, bowknot, rabbit ears, candy, small umbrella, and so on. It conforms to the specification requirements of the simplified Chinese font.
Download Link