Font Chinese name :  

Chinese Font Pinyin name :  Jian Gang Tong Tong Ti Fei Wan Zheng Ban
Font sample :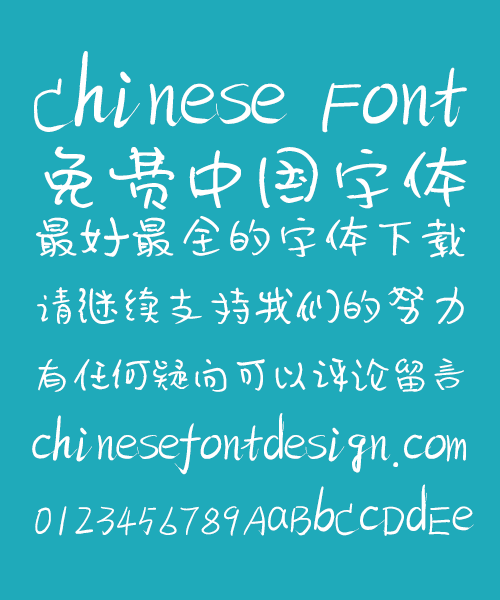 Simplified Chinese : Support
Traditional Chinese : Don't support
Description:
This is also a trial version of the font, you can not display all the font style! This is a handwriting font style, of course! It looks like a child just learned how to write the word written.
Download Link