Font Chinese name :  
Chinese Font Pinyin name :  Bi Ge Rui Xian Ti Jian 4.0
Font sample :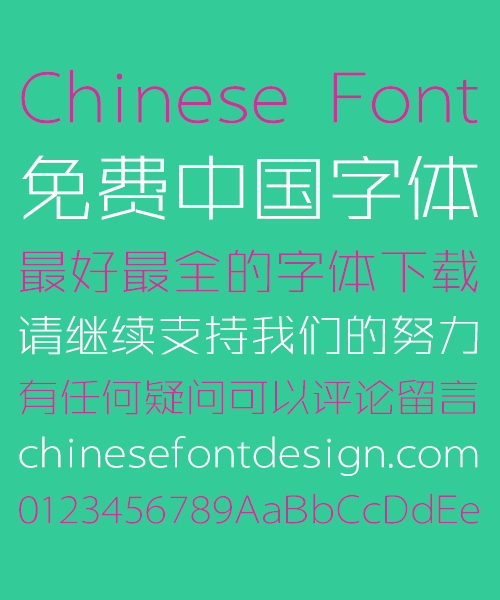 Simplified Chinese : Support
Traditional Chinese : Don't support
Description:
This is a very thin font, use this font is conditional. It needs to have a can expand the color, the result is the font looks very big. The advantage is to add more in the limited space of the text.
Download Link