Font Chinese name :  

Chinese Font Pinyin name :   Zhan Ku Gao Duan Heo
Font sample :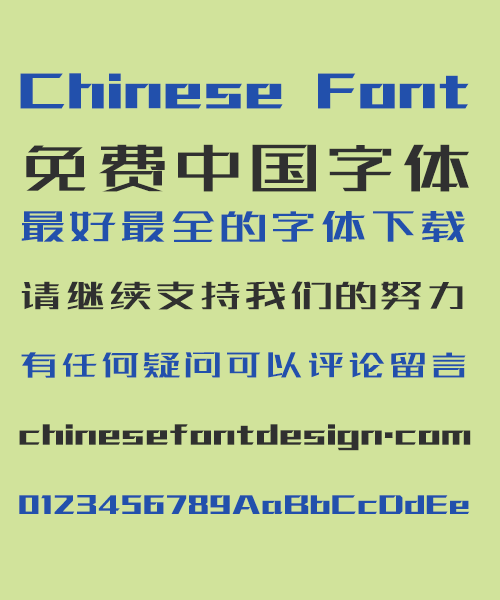 Simplified Chinese :    Support
Traditional Chinese :    Don't  Support
Description:
ZhanKu Senior Boldface Font strokes is concise and clear, assertively, handwriting rhythm is bright and full of vigour, font form showing a unique personality and creative design, the identification of the font with good, very suitable for the title words, promotional words, words such as visual environment.
Completed jointly by 79 designers this contains 6763 characters, Numbers and letters of standard word stock.
Free to commercial use, Free(Commercial Use Allowed)!
Download Link