Font Chinese name :      

Chinese Font Pinyin name :      Da Liang Zi Ti Ku (2015 Fan Jian Jin Qun Fang Da Zi Hao Ban)
Font sample :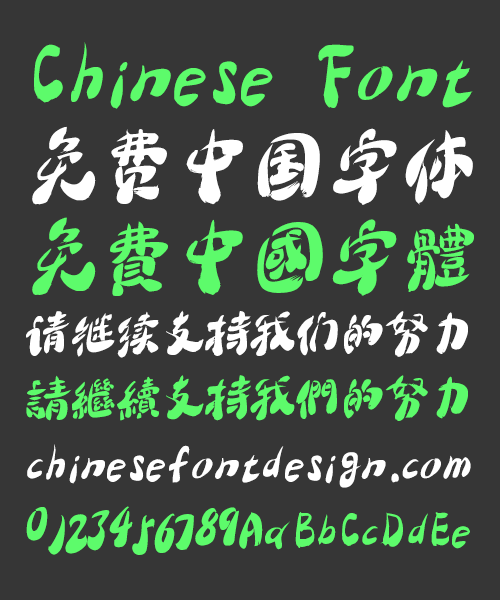 Simplified Chinese :    Support
Traditional Chinese :    Support
Font Format:    .ttf
Description:
This is a versatile font, he also supports Simplified Chinese and Traditional Chinese style style, very large number of fonts included, you can cope with all the Chinese font style.
caveat! Prohibits commercial use.
Download Link